2019wed15may7:00 pm8:00 pmNavigating by the Stars – Iwikuamo'o7:00 pm - 8:00 pm Bishop Museum, 1525 Bernice Street Event Organized By: Bernice Pauahi Bishop Museum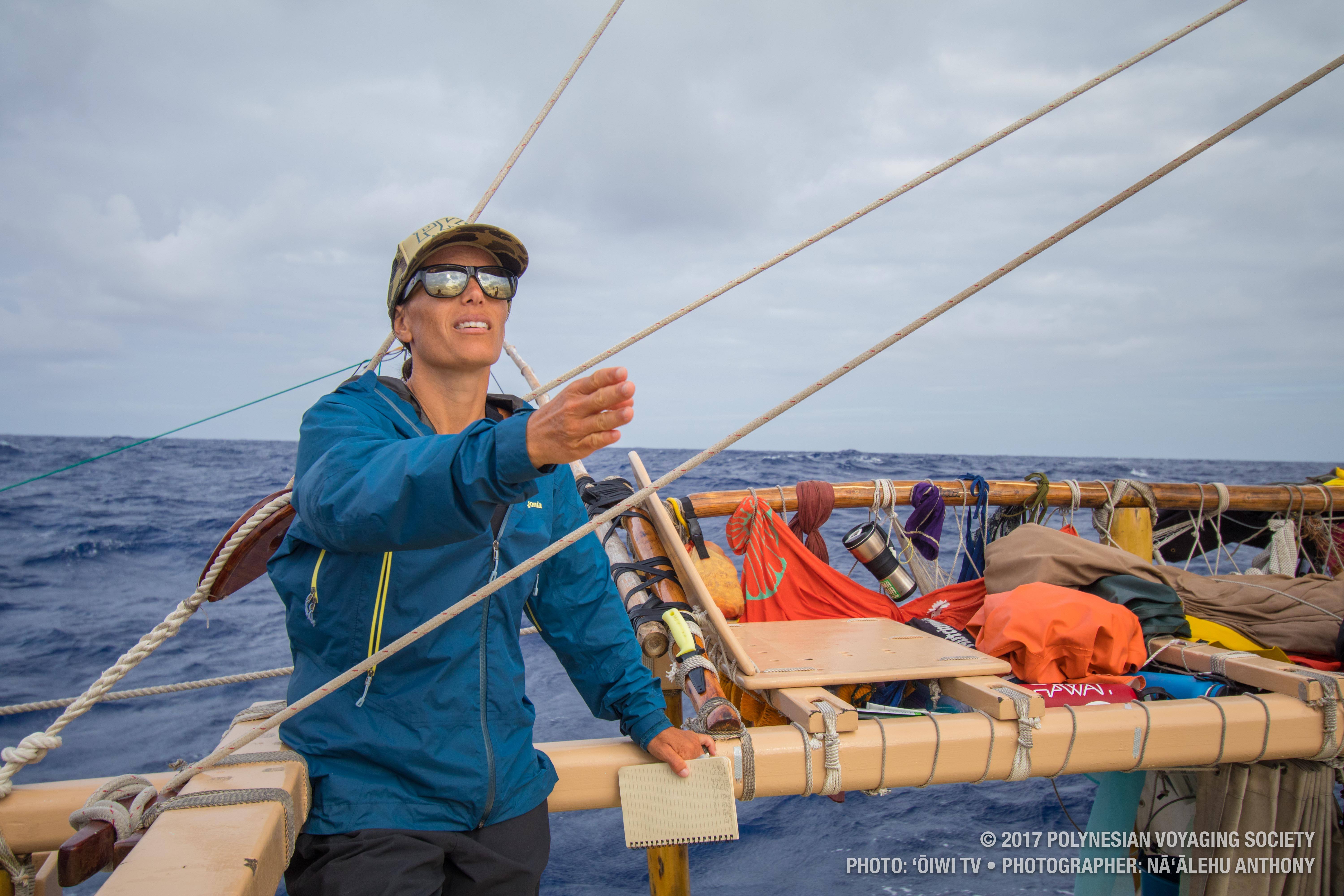 Event Details
Navigating by the Stars Series
Wednesday, May 15, 2019 – This month's Hawaiian star line: Iwikuamo'o (Backbone)
7:00 – 8:00 p.m.
General: $10/ Youth: $7 / Members $5
Bishop Museum's J. Watumull Planetarium Presents "Navigating by the Stars—A Series of Talks from Polynesian Voyaging Society Navigators," featuring Ka'iulani Murphy.
At Bishop Museum, we believe in exploring the world around us and in the importance of sharing knowledge. Join Bishop Museum Planetarium educators and Polynesian Voyaging Society navigators as the stars are projected on Bishop Museum's 30-foot Planetarium dome and listen as Hōkūleʻa navigator and Honolulu Community College Hoʻokele Instructor Ka'iulani Murphy shares how voyaging navigators use the stars to navigate. Each talk will include an introduction to the night sky and will feature the Hawaiian star line most prominent that month. To help remember the pattern of stars in the sky, it is organized into four star lines, each taking up about a fourth of the celestial sphere.
Following each talk, weather permitting, you will be invited to the Bishop Museum viewing deck to find the stars in the actual night sky that were discussed earlier in the program.

[themify_button link="https://16806a.blackbaudhosting.com/16806a/tickets?tab=2&txobjid=76e249d7-9355-4c8b-8e23-5da637132a17″ color="#e75d42″ text="#fff"]Buy Tickets[/themify_button]
Time

(Wednesday) 7:00 pm - 8:00 pm
Location

Bishop Museum

1525 Bernice Street
Organizer