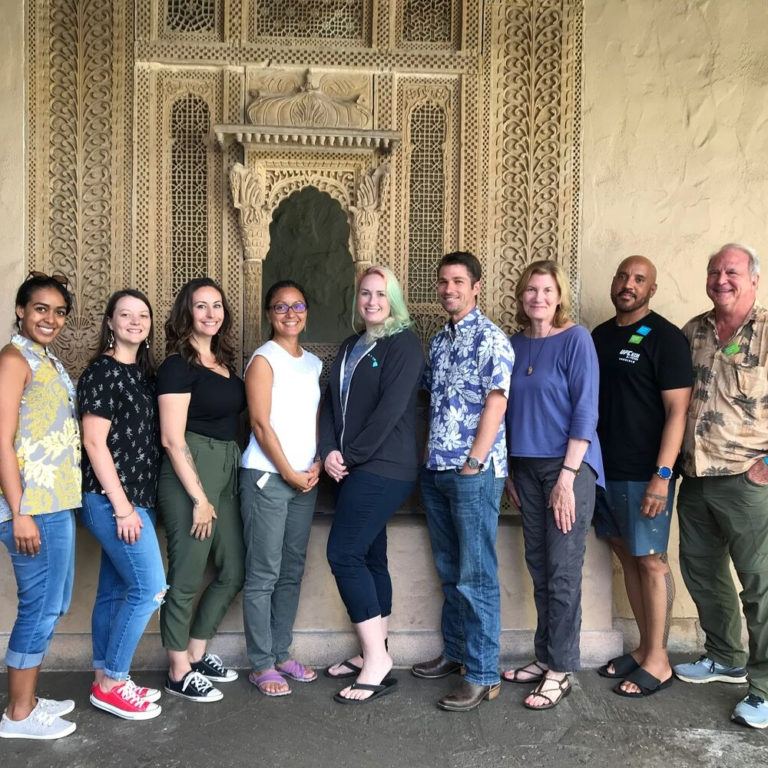 Founded in 1968, the Hawaiʻi Museums Association (HMA) has been serving the informal learning center professionals in Hawaiʻi for fifty one years.  Our roots trace back to a meeting held at Queen Emmaʻs Summer Palace in which a small group of professionals came together with the idea to create an association to be a forum for the exchange of information and ideas as well as to promote both institutional and professional standards. This same grass-roots idea of people coming together to support one another in the field still exists today as HMA has no staff or officers and depends on a volunteer board for governance and its members for support. 
Our President and Board Officers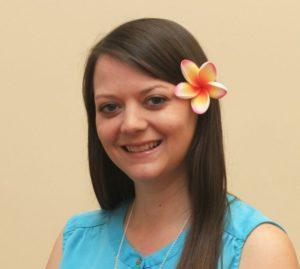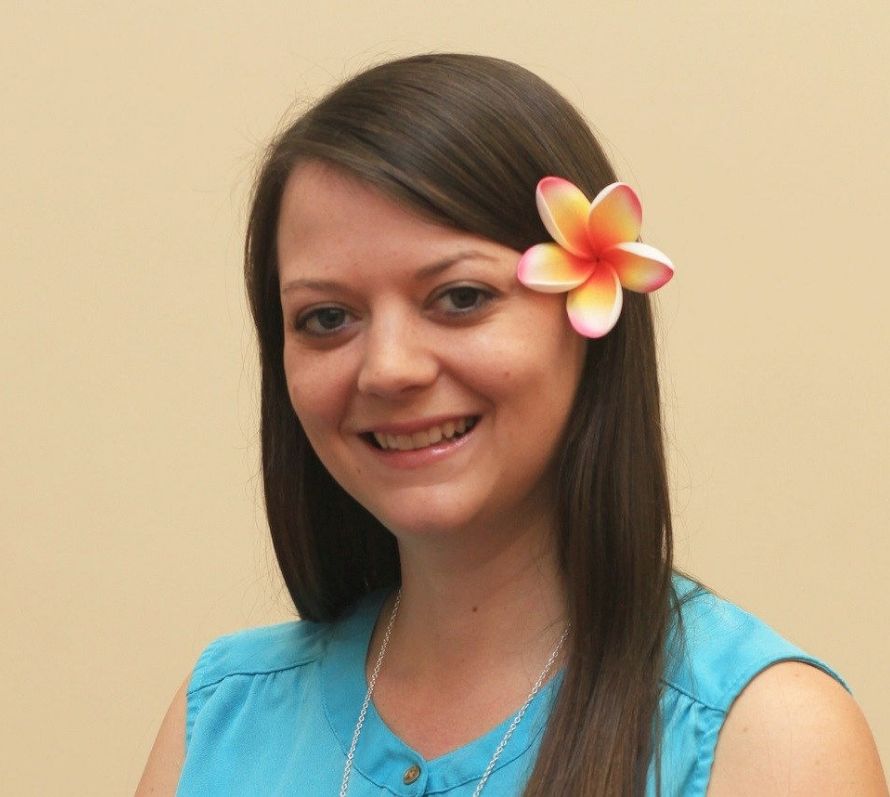 Teresa Valencia, President, is the Director of Curation and Education at ʻIolani Palace.  She held various education, cultural resource management, research and outreach positions at the Maidu Museum & Historic Site, Asian Art Museum of San Francisco, Golden Gate National Parks Conservancy, and the California State Indian Museum. She earned a B.A. in Anthropology from The Ohio State University, and holds a M.A. and M.B.A., in Museum Studies dual-degree program, from John F. Kennedy University, CA.  For her thesis, she wrote about the need for cultural competence in museums.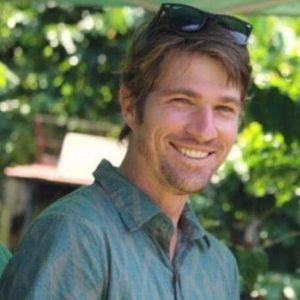 Gavin Mičulka, Vice President- Operations & Strategic Planning, is Kona Historical Society's Director of Interpretation. Among his responsibilities, Gavin hires, trains, and manages the organization's museum program staff.  He has a BS from Texas A&M University in Recreation, Park & Tourism Sciences and a Master of Applied Anthropology from the University of Maryland. Gavin has previously worked for the National Park Service and Maryland Heritage Areas.  His academic and professional interests focus on the management of historical and cultural sites and the representations of heritage.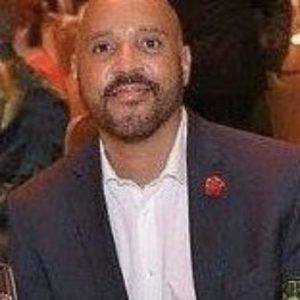 Keahe Davis, Vice President – Learning & Engagement is the Education Director at the King Kamehameha V Judiciary History Center in Honolulu. He is a candidate for M.Ed. in Learning Design and Technology from the University of Hawaiʻi at Mānoa. In addition to his work at the Judiciary History Center, Keahe is a docent at ʻIolani Palace, 'ōlapa hula dancer with Hālau Nā Wainohia, and outrigger canoe paddler with Kamehameha Canoe Club.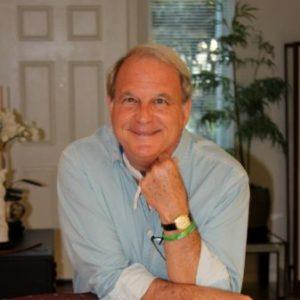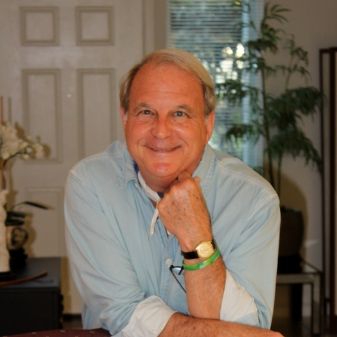 Frank Hay, Treasurer, has long been active as a volunteer and a trustee in museums.  His experience includes volunteering at the Bishop Museum while an undergraduate in anthropology at UH Mānoa and, currently, for Hui o Laka and the Koke'e Natural History Museum, and the National Tropical Botanical Garden on Kauaʻi.   Frank is a retired program manager for the US Navy. He is a graduate of 'Iolani School, and has both undergraduate [BA] and graduate degrees [MBA] in Decision Sciences from the University of Hawaiʻi.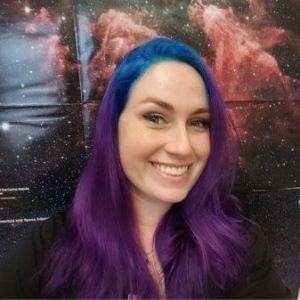 Hadley Andersen, Secretary, is currently the Science Education and Outreach Manager at Bishop Museum. She is passionate about informal education and science communication through informal institutions such as museums, zoos, and science centers. After graduating with a bachelor's degree in Theatre and English Literature, Hadley held education positions at Mission San Luis Living History Site in Tallahassee and the Museum of Science and Industry in Tampa, Florida and before moving to Hawai'i eight years ago.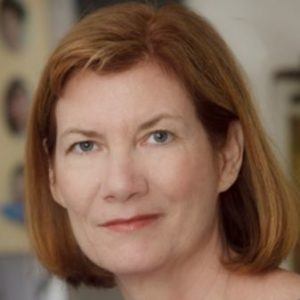 Neida Bangerter, Nū Hou Newsletter Chair, is the Director at the Maui Arts & Cultural Center's, Schaefer International Gallery, where she has overseen curation, organization, and design of exhibitions since 2009. She has developed many MACC programs including CAN DO Days, ARTWORKS Education Tours, Young Creatives Teen Program, Young Art Makers Summer education classes, and ArT=Mixx and interactive social event for  the 21 and over crowd.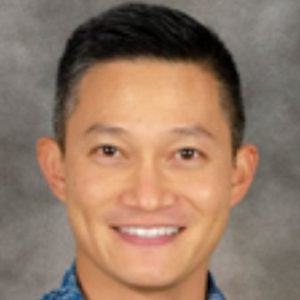 Eric Chang, Membership Chair, is Coordinator of the East-West Center Arts Program where he manages gallery exhibitions, performing arts presentations, and community engagement activities. He was awarded the inaugural Taiko Center of the Pacific Fellowship, which brought him to Hawai'i to study with taiko master Kenny Endo. He was executive director of Taiko Arts Center.  He is a current board director of Arts Focus Southeast Asia and at the Performing Arts Presenters of Hawai'i. A two-time recipient of the Folk and Traditional Arts Apprenticeship Grant from the Hawai'i State Foundation on Culture and the Arts, and a 2017 Western States Arts Federation Emerging Leaders of Color fellow, Eric holds a B.S. in Electrical Engineering from University of California, Los Angeles.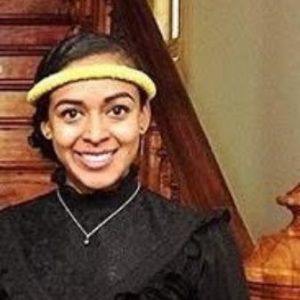 ʻIhilani Gutierrez, Programs Chair, is the Education Manager at ʻIolani Palace. Raised in Heʻeia, Oʻahu and Wailua, Kauaʻi. She has received an associate in arts degree in Liberal Arts and Hawaiian Studies from Windward Community College. She also received a Bachelor of Arts Degree, majoring in Hawaiian Literature. Through her work, ʻIhilani has created the Nā Moʻolelo Public Lecture Series, a free educational resource reaching thousands in our community. ʻIhilani is a native Hawaiian author, poet and activist rapper. She has a passion for educating the lāhui and a desire to share Hawaiʻi's rich history and culture.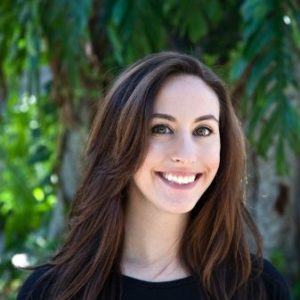 Elizabeth Poʻoloa works at Hawaiian Mission Houses Historic Site and Archives as the Director of Operations and Collections and was previously the Lending Collection Manager at the Honolulu Museum of Art School. She received her MA in the History of Art and Architecture with a Certificate in Museum Studies from the University of Oregon, specializing in Native painters of the 19th and 20th centuries, arts education and collection management.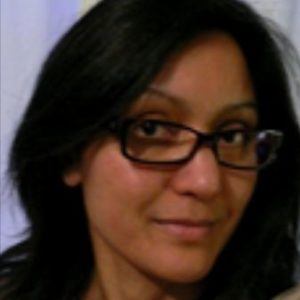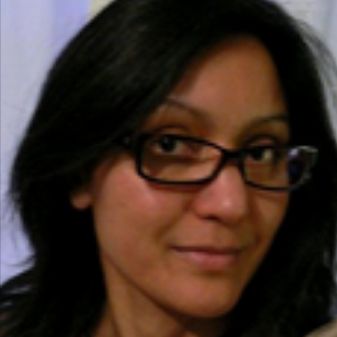 Lisa Solomine, Social Media Chair, is Director of Administration at Hawaiian Mission Houses Historic Site and Archives.  She has made Hawai'i her home for the last seven years and is a native New Yorker with a background in exhibition design, curation, and arts management. Lisa has curated several exhibitions in New York City, Berlin, Wiesbaden, and London. Both her B.A. in Visual Communication, and M.F.A. in Exhibition Design/Design were awarded by Berlin University of the Arts, Germany.